Advertising a share for sale in a Sea-Going boat
---
--------------------------------------------------------------------------------
---
---
LOOKING TO SELL A SHARE IN A SEA-GOING BOAT? -

READ THE INFORMATION BELOW:-

There is no doubt that boatshare.co.uk does very well at selling shares in English Narrow Boats and has had success in selling boats based in France on the Inland Waterways there. However, where it has not done well is in selling shares in sea going craft of ANY description.

For this reason, as the owner of the site, I have decided that asking people to pay for featured adverts on the site, at this time, would be wrong, as I only wish to be paid for a service I have very good reason to believe I can deliver. I hope you can respect this decision.
That said if you are selling a share in a UK based YACHT can you e-mail me as I should like to ask you some questions and might be able to help later.
So where does that leave you? Well whilst I am not prepared to take money for featured adverts I HAVE created a FREE section for advertising such boats and this section IS mentioned on the site.
Your advert will be on the site for three months. If you do not sell it and let me know at the end of three months that you wish to renew it I can put it back up without you having to re-type it, all you need to do is e-mail me.
All you need to do is go here to place your advert.
(If you want your advert to have a picture on it and cannot host this yourself then please e-mail it to me and I will add it for you - ONE picture ONLY)
One of 44 shares sold in 2015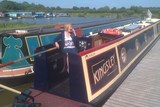 One of 41 shares sold in 2016
One of 49 shares sold in 2017
several sold already in 2018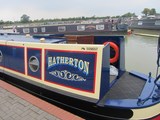 --------------------------------------------------------------------------------